BLM COLORADO WILDERNESS
The BLM manages five wilderness areas covering more than 200,000 acres in Colorado: Black Ridge Canyons Wilderness, Dominguez Canyon Wilderness, Gunnison Gorge Wilderness, Powderhorn Wilderness and Uncompahgre Wilderness. BLM Colorado's wilderness landscapes range from desert canyons to alpine tundra. Visitors enjoy hiking, learning about past cultures through rock art, world-class rafting and more on BLM Colorado's wilderness areas. 
Feature: Gunnison Gorge Wilderness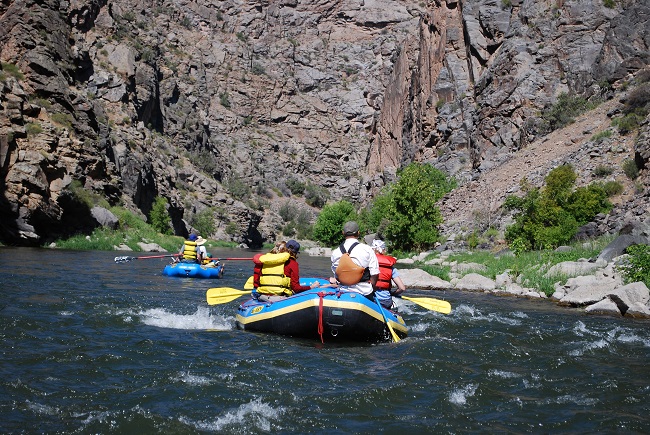 The Gunnison Gorge Wilderness offers a wild and pristine backcountry experience, with its unique black granite and colorful sandstone double canyon system. Fourteen miles of the Gunnison River flow through this wilderness area, offering exceptional Class II to Class IV whitewater boating. The Gunnison Gorge boasts a world-class, blue ribbon trout fishery and visitors can also enjoy big-game hunting of elk and mule deer. 
All BLM Colorado Wilderness
A complete list of BLM Colorado wilderness areas is below: