BLM ARIZONA WILDERNESS
BLM Arizona manages 47 wildernss areas. Wilderness areas are undeveloped federal land retain their primeval character without permanent improvement or human habitation and are managed to preserve their natural conditions. They offer outstanding opportunities for solitude or primitive unconfined types of recreation and may contain ecological, geological or other scientific, scenic or historical values.
Feature: Eagletail Mountains Wilderness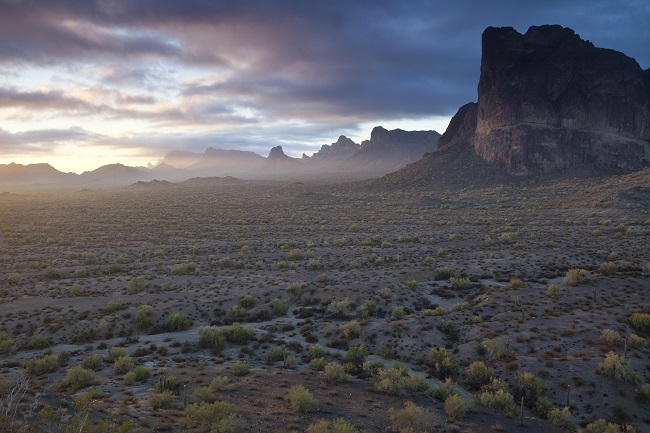 The 97,880-acre Eagletail Mountains Wilderness is about 65 miles west of Phoenix, Arizona, in Maricopa, Yuma, and LaPaz counties.
The wilderness includes 15 miles of the Eagletail Mountains ridgeline and Courthouse Rock to the north, Cemetary Ridge to the south, and a large desert plain area between the two ridgelines. Several different rock strata are visible in most places, with natural arches, high spires, monoliths, jagged sawtooth ridges and numerous washes six to eight miles long.
Recreation such as extended horseback riding and backpacking trips, sightseeing, photography, rock climbing and day hiking are enhanced by the topographic diversity, scenic character, size, as well as the botanical, wildlife, and cultural values of the area.  Additional information is available on our Ben Avery Trail page.
All BLM ARIZONA Wilderness
A complete list of BLM Arizona wilderness areas is below: