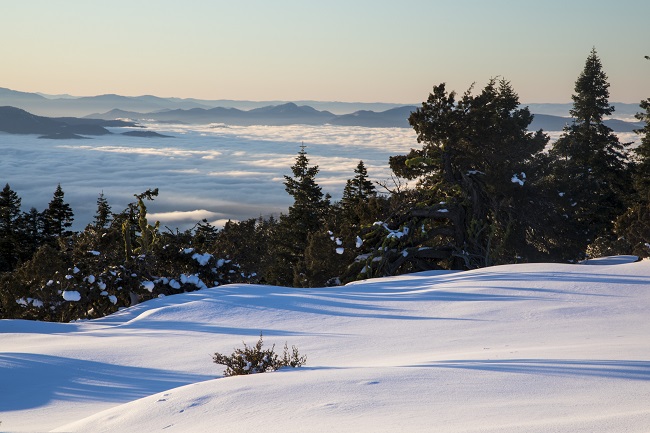 OREGON-WASHINGTON NATIONAL MONUMENTS
BLM Oregon-Washington manages two National Monuments remarkable national monuments, Cascade-Siskiyou National Monument and San Juan Islands National Monument. Cascade-Siskiyou National Monument was expanded most recently on January 12, 2017 by President Obama.  Cascade-Siskiyou National Monument is located at the crossroads of the Cascade, Klamath, and Siskiyou mountain ranges, scientists have long recognized its outstanding ecological values. San Juan Island National Monument is situated in the northern reaches of Washington State's Puget Sound, the San Juan Islands are a uniquely beautiful archipelago of over 450 islands, rocks, and pinnacles. The monument encompasses approximately 1,000 acres of land spread across many of these rocks and islands and managed by the Department of the Interior's Bureau of Land Management. 
Featured: Boundary Enlargement of Cascade-Siskiyou National Monument

The 48,000-acre expansion of Cascade-Siskiyou National Monument, which includes a 5,000-acre extension into California, builds upon the original monument's goal to protect the area's extraordinary biodiversity. The monument and expansion area are an ecological wonder, home to an incredible variety of rare and endemic plant and animal species, and representing a rich mosaic of forests, grasslands, shrublands, and wet meadows at the convergence of three mountain ranges. Expanding the monument to include Horseshoe Ranch, the Jenny Creek watershed, the Grizzly Peak area, Lost Lake, the Rogue Valley foothills, the Southern Cascades area, and the area surrounding Surveyor Mountain creates a Cascade-Siskiyou landscape that provides vital habitat connectivity, watershed protection, and landscape-scale resilience for the area's critically important natural resources.  
Additional Information about the Cascade-Siskiyou National Monument Expansion
All Oregon-Washington national monuments
A complete list of BLM Oregon-Washington national monuments is below: