NEVADA NATIONAL MONUMENTS 
The Bureau of Land Management manages two National Monuments in Nevada. On December 28th, 2016 President Obama designated the second National Monument in Nevada - Gold Butte. Read more about Gold Butte National Monument below.
The first BLM managed national monument in Nevada was the Basin and Range National Monument. The monument is the fifth largest unit of the BLM National Conservation Lands and the second largest in Nevada. The national monument designation will protect outstanding opportunities to recreate such as hiking, hunting, horseback riding, mountain biking, fishing and rock climbing. The monument exemplifies the rich cultural history, varied wildlife and vast open spaces with stunning views. 
Featured: Gold Butte National Monument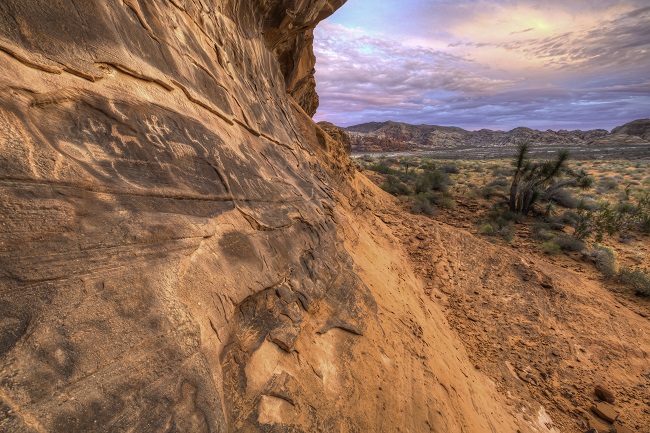 The new Gold Butte National Monument covers nearly 300,000 acres of remote and rugged desert landscape in southeastern Nevada, where dramatically chiseled red sandstone, twisting canyons, and tree-clad mountains punctuate desolate stretches of the Mojave Desert. The brightly hued sandstone provides a stunning canvas for the area's famously beautiful rock art, and the desert provides critical habitat. The area is popular for outdoor recreation, and visitors to the monument can hike to rock art sites, drive the Gold Butte Backcountry Byway to the area's namesake mining ghost town, hunt desert bighorn sheep, or tour the area's peaks and canyons on horseback.
Additional Information about Gold Butte National Monument:
All Nevada National Monuments