MONTANA AND DAKOTAS NATIONAL MONUMENTS 
Montana's two National Monuments are very different and offer completely different experiences. Pompeys Pillar is 51 acres while the Upper Missouri Breaks spans 378,000 acres. Both monuments are along the Lewis and Clark Trail and have interpretive centers to educate visitors on the rich history of the area. While the Upper Missouri Breaks is mostly untouched wild lands, Pompeys Pillar offers rich interpretive sites and developed trails that are family friendly.
Featured: Pompeys Pillar National Monument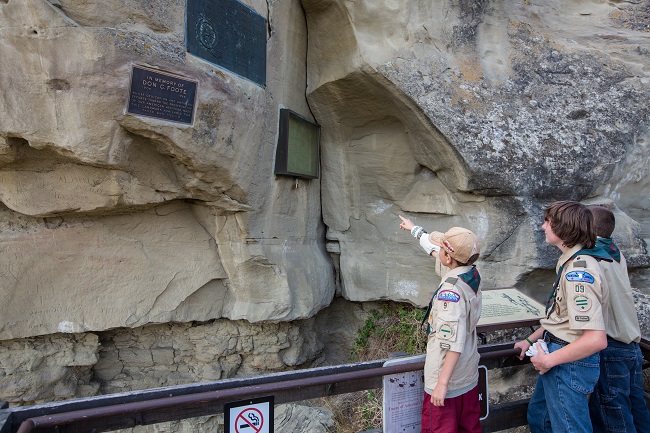 Pompeys Pillar National Monument contains the signature of Captain William Clark of the Lewis and Clark Expedition. Clark's inscription is the expedition's only remaining physical evidence visible on the Corp of Discovery's trail. An interpretive center at the site recounts Clark's journey through the Yellowstone Valley in 1806. The Pillar overlooks the Yellowstone River about 25 miles east of Billings, Montana.
Montana National Monuments
A list of all Montana national monuments are below.