About the Threatened & Endangered Program
The BLM's Threatened and Endangered Species Program (Program) manages all threatened, endangered, and designated Bureau Sensitive species on public lands including mammals, reptiles, birds, amphibians, invertebrates, fish, and plants.  Under the Endangered Species Act, BLM is required to implement conservation programs to recover imperiled species and their habitats and ensure BLM authorized activities are carried out without contributing to further harm of the species or its habitat.  Whenever the BLM is considering an action that may affect a federally-listed or proposed species or its critical habitat, the BLM consults with the U.S. Fish and Wildlife Service and the National Marine Fisheries Service (collectively the Services) for recommendations to minimize or avoid potential adverse effects.
Land Use Planning
When the BLM engages in the land-use planning process, appropriate outcomes, strategies, restoration opportunities, use restrictions, and management actions from approved species recovery plans and conservation agreements are incorporated into the land use plan.  These conservation measures are then applied during the planning of activities and projects on BLM-managed lands.  The Program's subject matter experts provide technical expertise and facilitate consultation with the Services throughout the planning process.
Data Tracking and Reporting
The BLM is required to provide the U.S. Fish and Wildlife Service with an annual summary of ESA-related expenditures and program performance information, which are included in an annual report to Congress.  The Program serves as the central clearinghouse for T&E species lists, inventory and monitoring databases, status of recovery task implementation, and T&E conservation funding.
The BLM's species conservation efforts have contributed to 26 recovery successes from 2010 to 2018, culminating in delisting, downlisting and including, and preclusion of listing determinations by the U.S. Fish and Wildlife Service.  Each year the Program tracks the number of recover actions, participation in recovery planning and species status assessment efforts, candidate species conservation actions, and inventory and monitoring of species populations and habitats.
Recovery
The law's ultimate goal is to "recover" species so they no longer need protection under the ESA. Recovery plans describe the steps needed to restore a species to ecological health. BLM biologists implement these plans with the assistance of species experts; other Federal, State, and local agencies; Tribes; nongovernmental organizations; academia; and other stakeholders. 
Recovery Funds Initiative Efforts Program Summary from 2010 to 2018
Since Fiscal Year (FY) 2010, total Recovery Funds Initiative funding for the 1150 (Threatened and Endangered Species) Program has been $9,650,093 million. Threatened and Endangered Species Recovery Funds Initiative program has supported 69 species across the BLM. These funds have supported threatened, endangered and candidate species recovery actions identified in recovery plans.
Number of species funded and recovery fund initiative funds allocated by states: The Recovery Fund Initiative has supported 83 projects for 71 species. Of the 83 projects, 51 projects restored habitats for wildlife and plants, seed banking, monitoring, surveying unoccupied habitat, and genetic testing to determine genetic uniqueness in certain populations. The greatest amount of 1150 Recovery Fund Initiative dollars spent on efforts for delisting and downlisting threatened and endangered species and to prevent listing of candidate species.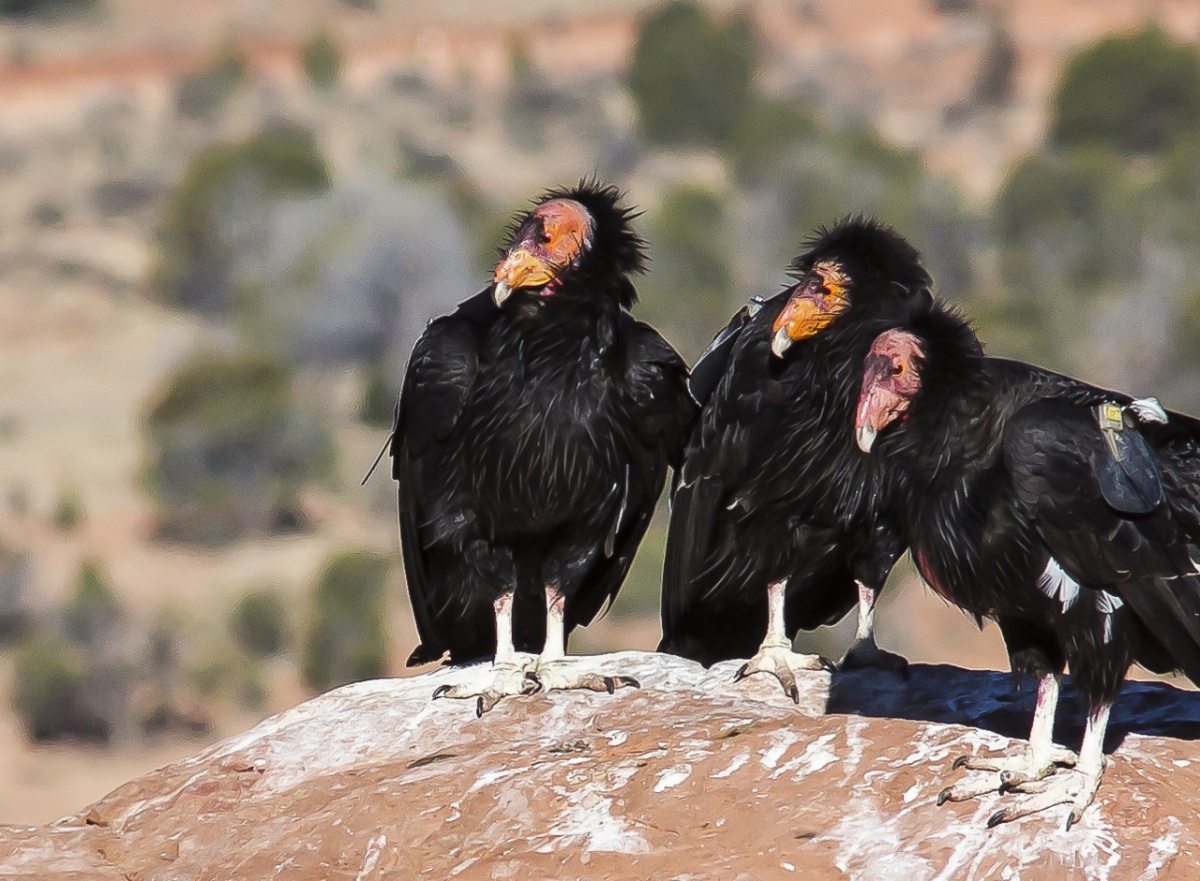 Check out @mypubliclands Flickr and meet some of the Threatened and Endangered Species that call BLM-managed lands home, like these California Condors at Vermilion Cliffs National Monument in Arizona.