Center Content:
T&E Defined
Threatened and Endangered Species are animals and rare plants listed under the Endangered Species Act (ESA).  Currently, there are 245 wildlife and plant species listed on the ESA, with 31 species identified as candidates for listing.   
The BLM collaborates with partners whose focus is to conserve, recover, and protect wildlife and plant species.  The U.S. Fish and Wildlife Service and the National Marine Fisheries Service are the primary agencies responsible for protecting threatened and endangered species.  More specifically, the U.S. Fish and Wildlife Service manages the protection of the nation's federally-listed plants and animals.  The National Marine Fisheries Service manages marine species, with a few exceptions that are protected by the U.S. Fish and Wildlife Service.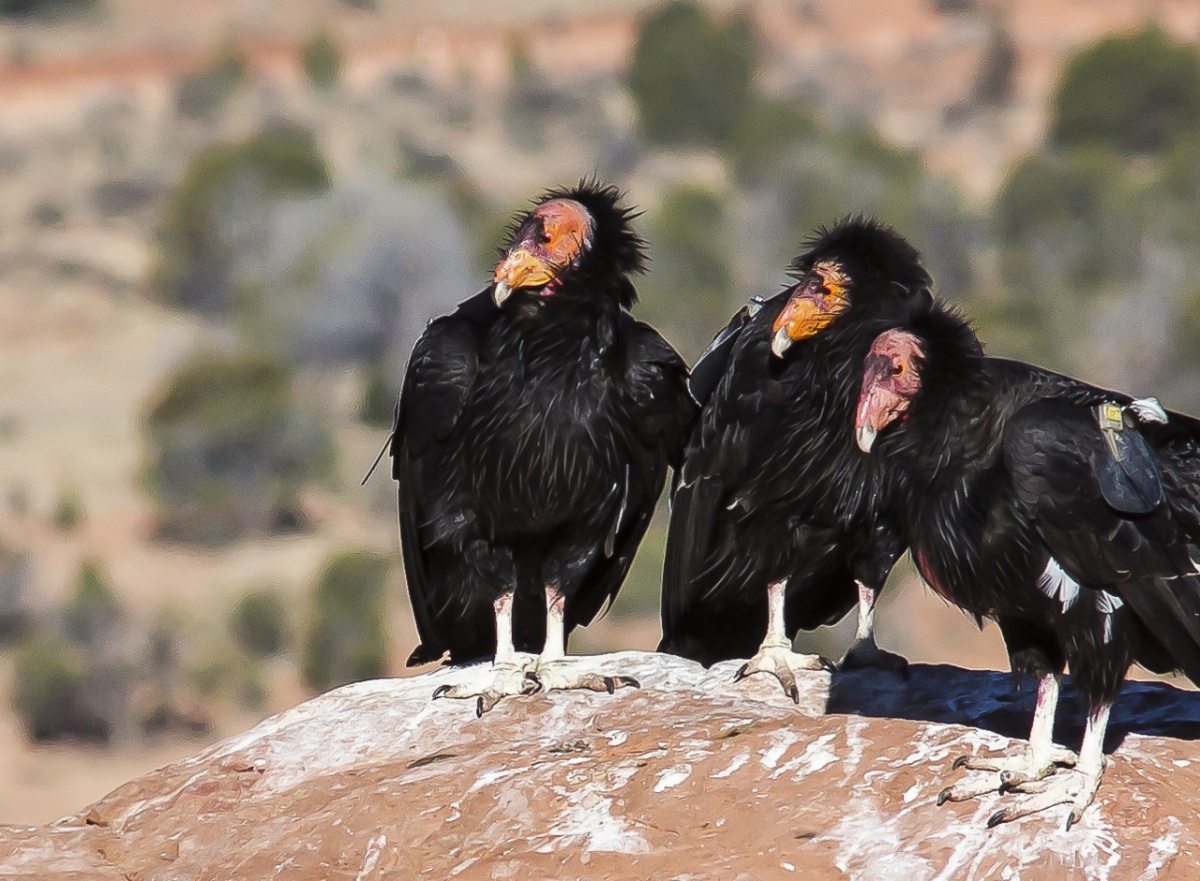 Check out @mypubliclands Flickr and meet some of the Threatened and Endangered Species that call BLM-managed lands home, like these California Condors at Vermilion Cliffs National Monument in Arizona.