Center Content: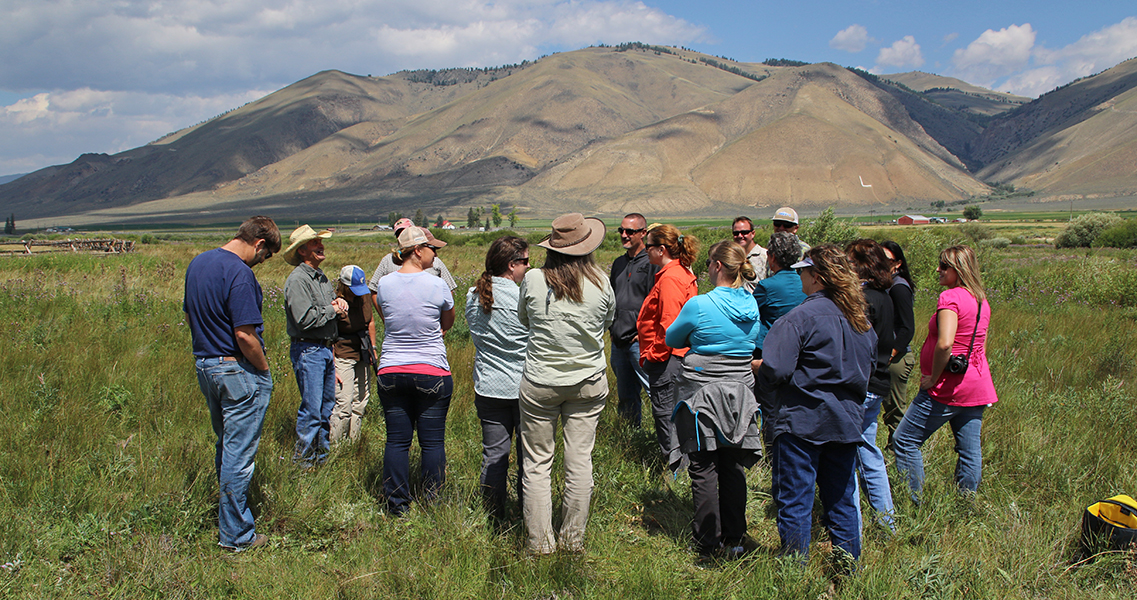 Idaho Fisheries and Aquatics Partnerships
In Idaho, BLM partners with federal and state agencies, tribes, non-governmental organizations and private landowners on many species and habitat conservation efforts. Together these partners work together to inventory, monitor, conserve and restore aquatic habitat throughout Idaho. The Upper Salmon Basin Watershed Program has been an especially effective and productive partnership for BLM.  This program involves 23 partners, including federal agencies, conservation districts, state agencies, non-governmental organizations and tribes.  This community-driven partnership includes landowners voluntarily working with the various partners to conserve and restore fish habitat while meeting the needs of agriculture and supporting the local economy.
Featured Partners
Upper Salmon River Basin Watershed Program
The Upper Salmon Basin Watershed Program - BLM is a collaborating partner and has been involved in habitat and streamflow restoration projects throughout the Upper Salmon River Basin since the mid-1990s. As a collaborating partner, BLM provides data, technical guidance, and permitting for projects completed by a variety of other agencies/entities including the Idaho Governor's Office of Species Conservation via the Upper Salmon Basin Watershed Program, Idaho Department of Fish and Game , US Bureau of Reclamation, US Natural Resources Conservation Service, Trout Unlimited, The Nature Conservancy, Lemhi Regional Land Trust and Soil and Water Conservation Districts in both Custer and Lemhi Counties.
Snake River Partnership
The Snake River Partnership is a nationally-recognized land conservation partnership that has protected approximately 26,500 acres of land as open space for recreational and conservation purposes along the South Fork, Henrys Fork, and Main Snake Rivers in southeastern Idaho's Greater Yellowstone Ecosystem.
High Divide Collaborative
The Snake River Partnership and the Upper Salmon River Basin Watershed Program are also part of a regional conservation effort called the High Divide Collaborative, a partnership of public land managers, state wildlife agencies, landowners, local community leaders, scientists and conservation groups delivering a broad conservation vision for the region that includes the conservation and restoration of public and private lands. The group is currently focused in the southern region of the High Divide, on the connectivity between Yellowstone National Park and the Central Idaho Wilderness.
Clearwater River Management Council
The Clearwater Management Council cooperatively monitors and manages the economic, environmental, social and recreational impacts of salmon and steelhead fishing.  Their goals are to facilitate cooperative river management with county, state, tribal and federal agencies and develop opportunities to educate the public about the river, its fisheries, and history.  Read more about the Clearwater River Management Council.
Coeur D'Alene Basin Restoration Partnership
The Restoration Partnership's mission is to return the Basin's natural resources to a healthy condition by developing and implementing a restoration plan for the Coeur d'Alene Basin. We engage the public by providing ways to help shape the plan, propose specific restoration projects, and partner with us on project work. Read more at Restoration Partnership for the Coeur d'Alene Basin.