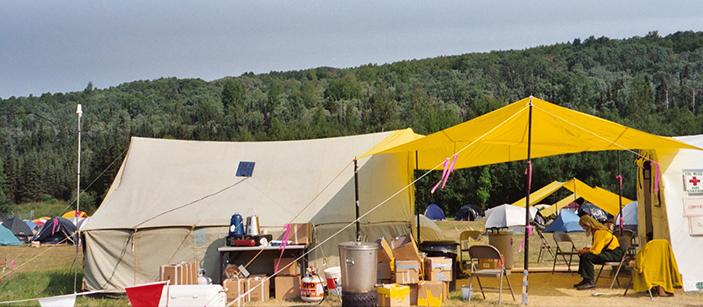 Alaska Fire Medic Program
The Alaska Fire Medic Program (FMP) provides on-incident medical support to wildfires in Alaska. The State of Alaska Division of Forestry and the BLM Alaska Fire Service co-sponsor the program, which consists of specially-trained Emergency Medical Technicians (EMTs) and Paramedics and medical equipment designed to deliver high-quality medical care in remote and austere settings.
If you are interested in becoming an Alaska Fire Medic, contact Evan Sterling at BLM Alaska Fire Service at esterling@blm.gov or 907-356-5872 or David Calvert at the Alaska Division of Forestry at david.calvert@alaska.gov or 907-707-9197.