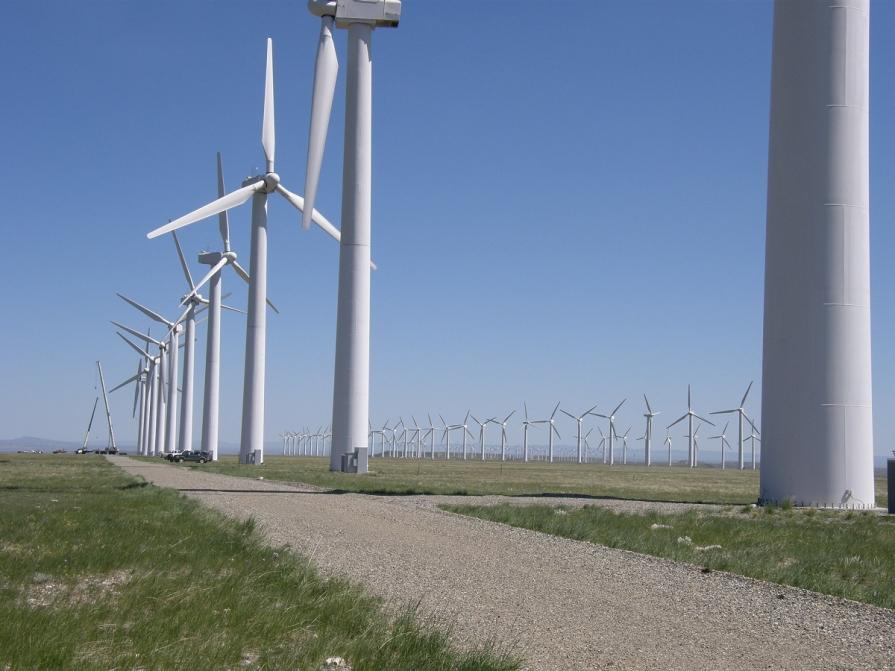 Solar and Wind Energy Rule
In order to create jobs, cut carbon pollution and develop clean domestic energy, the BLM is updating its policies to formalize key aspects of the BLM's existing "Smart from the Start" approach to renewable energy development.
The Solar and Wind Energy Rule will facilitate responsible solar and wind energy development on public lands and ensure that American taxpayers receive a fair return from use of those resources.  Notably, the rule:
Supports development in areas with the highest generation potential and fewest resource conflicts through financial incentives, awarding leases through competitive processes and streamlining the leasing process; 
Ensures transparency and predictability in rents and fees – for example, gives developers the option of selecting fixed rate adjustments instead of market-based adjustments; and
Updates the BLM's current fee structure in response to market conditions, which will bring down near-term costs for solar projects.
The rule complements the Department of Interior's landscape-scale planning efforts, including the Western Solar Plan, California's Desert Renewable Energy Conservation Plan, and Arizona's Restoration Design Energy Project, which were designed to streamline development in areas with high generation potential while protecting important environmental, cultural and recreational resources.
The rule will support the full range of development activities anticipated by the BLM across the lands it manages. The competitive leasing provisions will help renewable energy development flourish on public lands that have been identified in Arizona, California, Colorado, Nevada, New Mexico and Utah. The final rule was published in the Federal Register on December 19, 2016, and became effective 30 days afterward on January 18, 2017.
Regulatory Documents