Center Content:
Wyoming Featured Partners
The BLM paleontology program BLM Wyoming works with many partners throughout the country supporting a variety of programs. Partners include numerous research and consulting paleontological resources use permittees. Currently, there are over 60 active permits representing institutions, museums, universities, and consulting companies from over 25 states. Collections made under these permits remain the property of the United States and are preserved for the public in approved repositories for scientific research and public education.  Paleontological resources from BLM-administered lands in Wyoming are currently housed in dozens of non-federal repositories around the country. In Wyoming the primary repositories are University of Wyoming Geological Museum and the Tate Geological Museum at Casper College.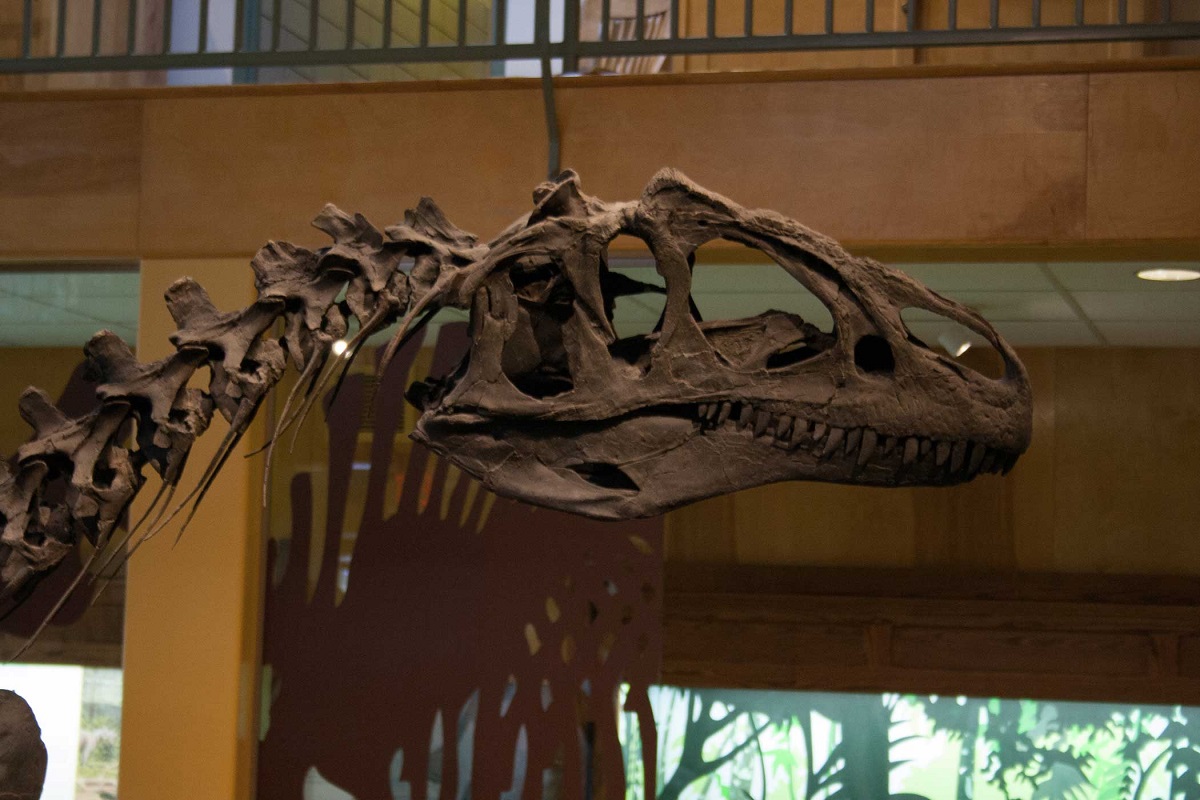 Tate Geological Museum: The Tate Geological Museum is one of a small number of geology and paleontology museums in Wyoming. Located on the Casper College campus, the museum is a great resource to the community. Many local schools and groups come to the museum to add to their students learning experience.  It provides educational resources to the community, researchers and visitors. The museum houses a collection of over 3,000 fossil and mineral specimens. It is a regional earth science education center with active exhibit, education, collecting, and specimen preservation programs.
University of Wyoming Geological Museum: The University of Wyoming Geological Museum in Laramie supports academic programs, scientific research and public education. It is overseen by the Department of Geology and Geophysics in the College of Arts and Sciences. The UW Geological Museum features a variety of displays to illustrate Wyoming's past environments, highlighted by a 75-foot Apatosaurus (Brontosaurus) skeleton that dominates the museum's exhibit hall. Another highlight is "Big Al," a display of the most complete Allosaurus fossil ever found. The museum was recently listed as one of the 30 Most Amazing College Natural History Museums in the country.