BLM Nevada COVID-19 Information
As the State of Nevada continues to evaluate our adaptive operations plan, all offices remain closed, but are available for scheduled appointments, as appropriate. Our employees are always available by email and phone to answer questions and assist the public with their needs. Our COVID-19 alert contains information on openings, closures and links to additional information provided by the state and CDC. 
View the alert: BLM Nevada COVID-19 Information
BLM Nevada Archaeology: The Historic Mill Site at American Flat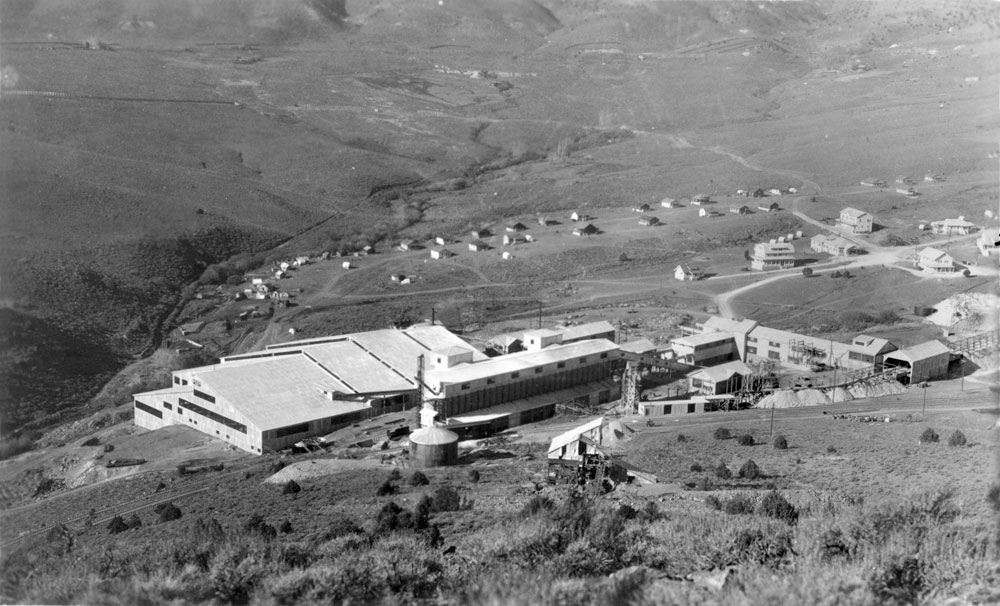 The United Comstock Merger Mill, commonly known as the American Flat Mill, was a cyanide mill constructed in 1922 south of Gold Hill on the eastern portion of American Flat near Virginia City. This mill represented one of the last large-scale efforts to mine and mill ore on the Comstock. The "last gasp" of the Comstock was unsuccessful, and the mill closed in 1926. After abandonment, the mill became a popular local gathering spot, and unfortunately, a physical safety hazard. In late 2014, the BLM demolished the mill after reaching an agreement with the Nevada SHPO about how the mill would be documented and how that information would be shared with the public. This website highlights some of the interpretive projects completed to share this piece of Comstock history with the public.
For more information check out:
The Archeology Show podcast: The American Flat Mill near Virginia City, Nevada EP-87
The American Flat Mill: Icon of the Comstock