The BLM maintains an inventory of known abandoned mine lands on public lands. Most of the sites are abandoned hardrock mines. As of January 5, 2017, the inventory contained over 52,200 sites and 97,600 features. 
Approximately 20% of the sites have either been remediated, have reclamation actions planned or underway, or do not require further action.  The remaining 80% require further investigation and/or remediation.  The AML site and feature inventory data should be considered "soft" because the BLM is consistently reviewing and updating the AML database.
Abandoned Mine Lands Site Inventory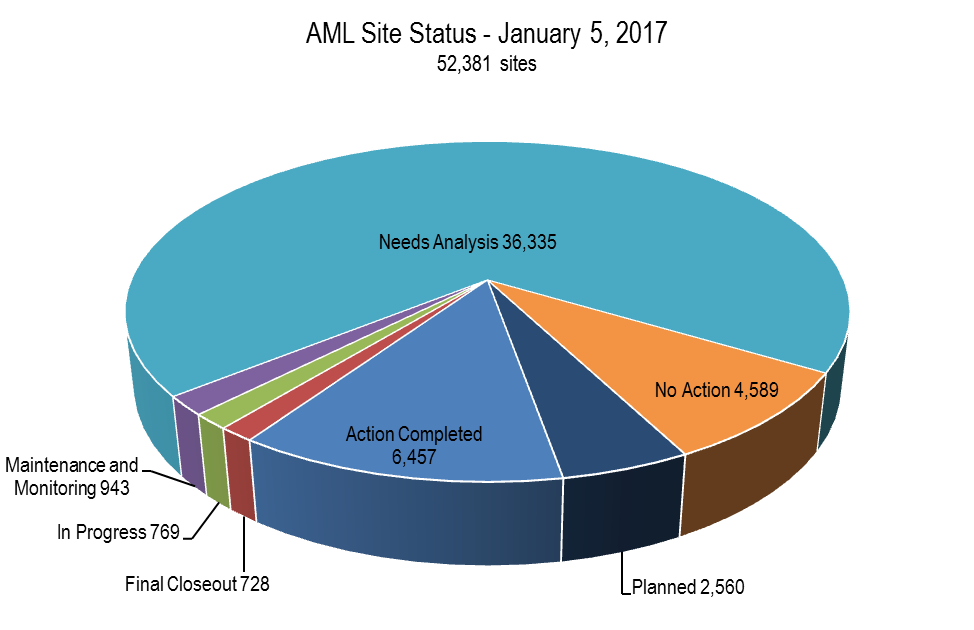 Abandoned Mine Lands Features Inventory
Each abandoned mine site is comprised of one or many features. The BLM AML inventory contained the following count of AML features on January 5, 2017: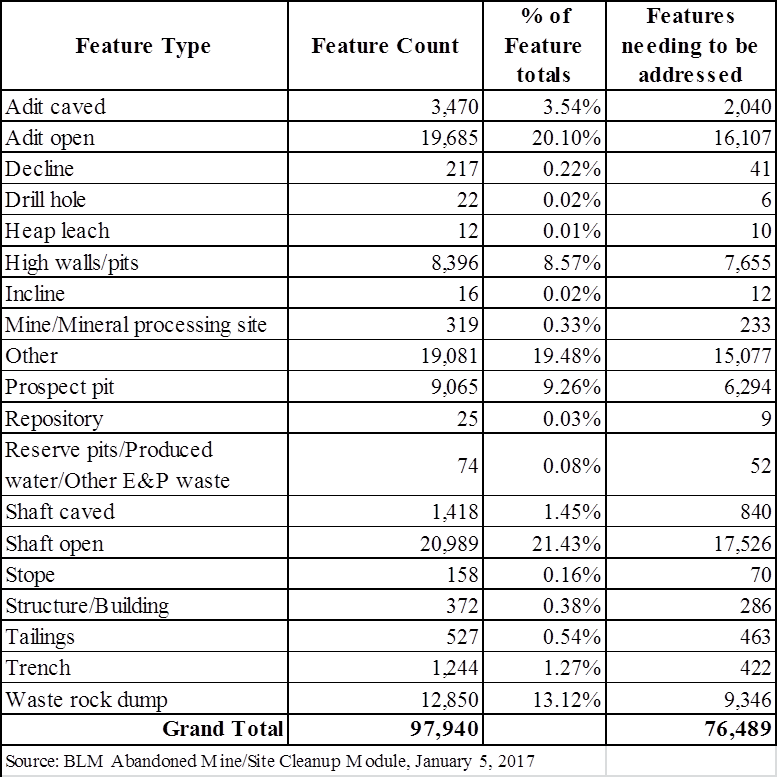 Note: To protect the public from harm as well as preserve cultural and biological resources, it is BLM AML Program policy to not release the specific locations of abandoned mine land sites and features.