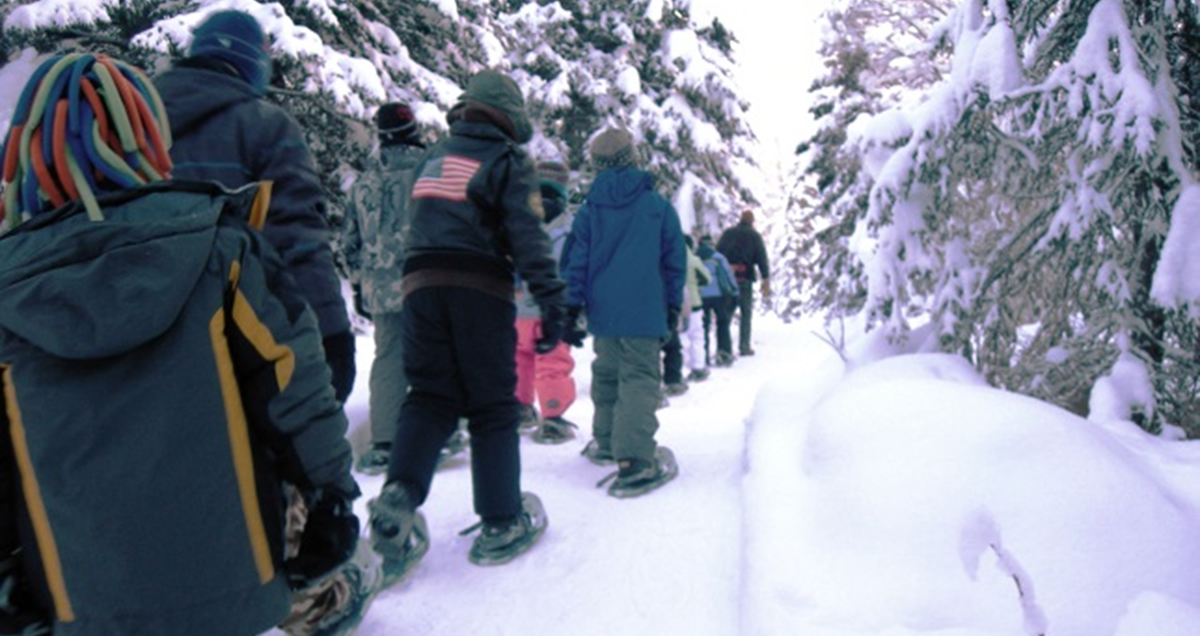 Calendar
There are lots of things going on at the Campbell Creek Science Center year-round, from intructor-led programs in the classrooms and out on the trails to lectures and special events!
FIRESIDE CHAT SERIES
Come spend the evening by the fire listening to a timely tale about science in real life. Complimentary hot drinks and cookies provided by Friends of the Campbell Creek Science Center. All programs begin at 7:00pm. 
December 21: Volcanoes, Glaciers, and Fossils--The Geologist's Playground That Is Katmai 
Katmai National Park and Preserve is a veritable playground for geologists with a long history of exploration going back to when the Russians owned Alaska. Katmai contains 10 active volcanoes, including the 1912 Novarupta-Katmai eruption, the largest volcanic eruption in the 20th century. Katmai was the western extent of the continental ice-sheet, so contains a detailed record of the last Ice Age. Katmai's underlying bedrock is as much as 200 million years old, with fossils that are a record of plate tectonics and past climate change. Please join us as Chad Hults, geologist with the National Park Service, gives us an insider's look at all Katmai's geology has to tell us.
January 18: Arrows, Atlatl Darts, & Gopher Sticks--Windows to Our Northern Past
Well-preserved artifacts recovered from snow patches in the high country of Alaska and the Yukon, coupled with Native oral histories, are providing a fascinating picture of how Athabascan people hunted, trapped, and gathered resources in alpine areas before western contact. Richard VanderHoek with the Alaska Office of History and Archaeology will bring artifact recreations and explain how ice patch archaeology is helping us better understand how people lived here long ago.
February 15: The Discovery of Gravitational Waves
Albert Einstein's theory of General Relativity describes how space and time can be curved and distorted like a rubber sheet by the presence of mass. The theory predicts that if a very large mass (like a black hole) were to be shaken violently, it would produce "ripples" in space, traveling outward at the speed of light.  But such waves would be extremely weak and difficult to detect.  A hundred years after Einstein, it took the LIGO experiment--a laser detector of incredible precision--to finally "catch" the first-ever gravitational wave in 2015.  Dr. Katherine Rawlins from UAA's Department of Physics and Astronomy will bring a miniature version of the experiment and explain this momentous discovery.
March 15: The Curious Story of Vashta Dalton McClure 
Vashta Dalton McClure was one of several traveling entertainers in the early 1900s who told stories about Alaska. She was of supposed Persian ancestry and claimed to have come to Alaska in the early 1900s. She further claimed to have lived with the Eskimo for several years and to have mastered their languages while teaching them English. As a self-proclaimed "Eskimo expert," Vashta told what today we recognize as very dubious stories. But her real life history was even more unbelievable than some of the claims she made! Join us as Robert E. King, State Achaeologist with the Alaska State Office of BLM, shares the story of Vashta McClure.
April 19:  Getting Out the Gold. Please check back for program update.