Calling All 4th Graders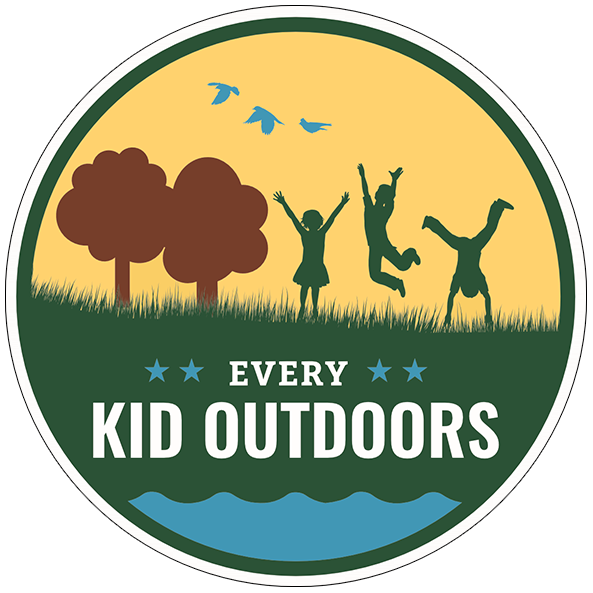 Learn about your heritage and connect with nature while exploring millions of acres of federal lands and waters—for free! 

Visit Canyons of the Ancients, the Frederick Douglass home, Land Between the Lakes, Channel Islands, and other amazing places. Discover prehistoric dinosaur tracks, paddle down a pristine river, walk in the footsteps of famous explorers, and gaze up at a dark night sky sparkling with stars! 
Every Kid Outdoors (formerly Every Kid in a Park) is a federal public lands program created to spark a lifelong passion for America's great outdoors. The Department of the Interior partners with the Department of Agriculture, the Department of the Army, the National Oceanic and Atmospheric Administration, the Department of Education, and other agencies to engage youth from all backgrounds.
Free Access for a Year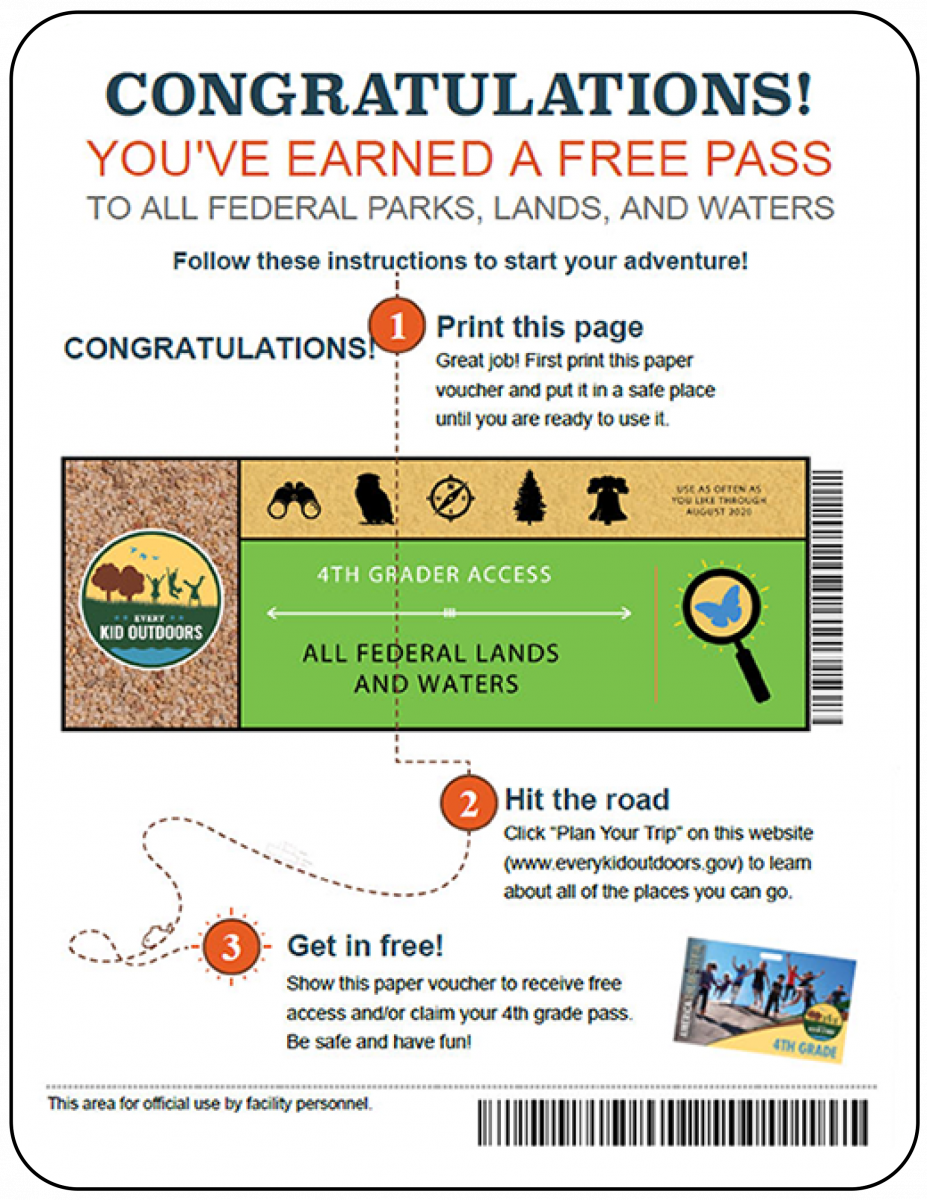 Get a pass to explore America's public lands and waters with your family for free—just for being in the 4th grade!
Go to Every Kid Outdoors and do a short online activity. Then download and print your pass.
Your pass is valid at over 2,000 public lands and waters, national parks, national forests, and national wildlife refuges. Up to three adults (age 16 and older) and all kids (under age 16) get in free—so bring your family along!
---
At some sites you can exchange your paper pass for a limited edition plastic pass. Click on the picture to find the location nearest you.
 
Parents, Guardians, and Educators
PARENTS AND GUARDIANS: With a free Every Kid Outdoors pass, your fourth grade child can take you to amazing urban places and outdoor spaces. Visit everykidoutdoors.gov/parents.htm for more information about the pass, trip-planning information, activity guides, and contact information.
TEACHERS: Fourth-grade educators can print free paper passes for students and find educational materials at everykidoutdoors.gov/educators.htm.