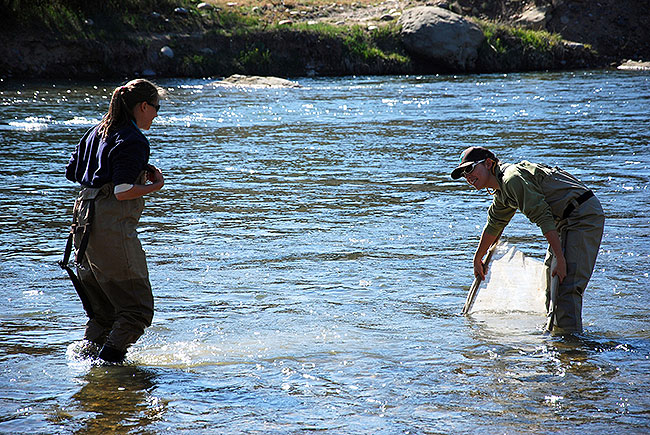 When you work in a biological sciences-related career at the BLM, you'll get to experience an incredible breadth of terrain and wildlife on a daily basis – including coastal, urban, wildland, sagebrush and more. Whether your focus is general or more specialized, you'll have the opportunity to monitor and protect species and lands as they're developed. We're responsible for more than 3 million acres of lakes and reservoirs and 117,000 miles of fish-bearing streams and rivers. Some of the nation's most ecologically diverse wildlife and plant life exist on our lands and in our waters.
Biological sciences professionals at the BLM work to conserve, protect and sustain biological communities on BLM-administered lands – and spend a lot of time visiting sites and collaborating with people inside and outside the Bureau. Your job won't always involve saving things, though; sometimes the decisions that uphold our multiple-use mission aren't always the ones that coincide with conservation. You'll have to make some difficult decisions as a steward of our nation's natural resources – maintaining the sustainable economic prosperity and quality of life that come from public lands. All in all, a career in the biological sciences at the BLM can make your passion for all facets of our incredible public lands come alive.   
BLM Biological Sciences careers range from hydrologist to wildlife or fisheries biologist to forester.
Spend a day snorkeling and counting salmon and steelhead with two Oregon fisheries biologists.