BLM New Mexico COVID-19 Information Update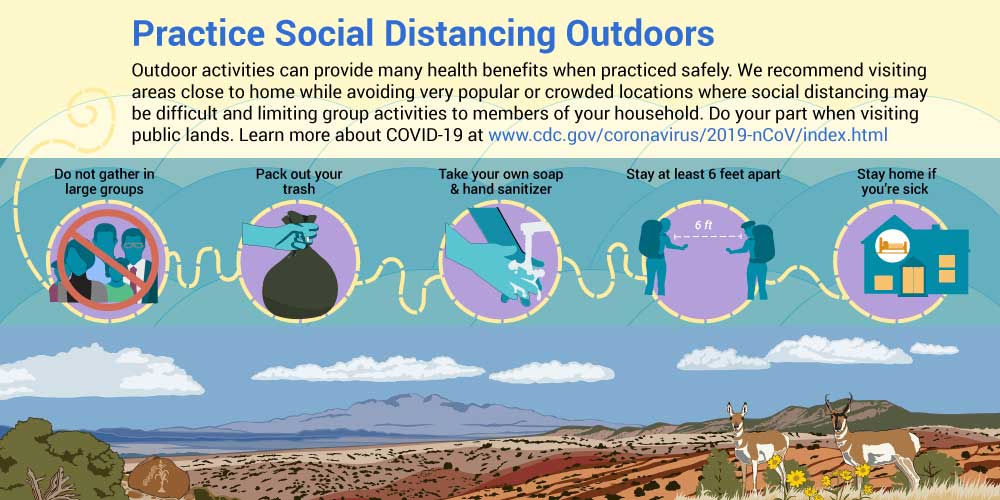 Public Rooms and Visitor Centers
While continuing to deliver essential services to the greatest extent practicable, the Bureau of Land Management is following guidance from the Centers for Disease Control and Prevention and working with state and local health authorities to minimize the risk of COVID-19 transmission.
Due to new CDC guidelines as of July 28, 2021, masking requirements vary from office to office. Before you visit your local BLM office, please call that office to confirm services and availability of staff. If you call your local BLM office, and are unable to reach the person you are looking for, you can also call the BLM New Mexico State Office at 505-954-2222 for assistance.
The latest recreation closures listed on our closures and advisories page. 
Last Update
Fri, 08/06/2021 - 10:09 am MDT
Created
Mon, 03/22/2021 - 6:14 pm MDT